Abridged Résumé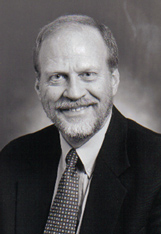 Dr Denis Venter obtained BA (Hons) and MA degrees in political science from the University of Pretoria, and a DLitt et Phil degree in political science from the University of South Africa, Pretoria. He lectured in the Department of Political Science and International Politics at the University of Pretoria (1970-75), and was Assistant Director and Editor of International Affairs Bulletin at the South African Institute of International Affairs (SAIIA) in Johannesburg (1976-77). Between 1978 and 1999 he held the positions of Chief Researcher in Politics and International Relations, Head: Academic Programmes and, finally, Executive Director at the Africa Institute of South Africa in Pretoria. Also, during this time, he was the founder-editor (1981-90) of the Journal of Contemporary African Studies, a member of the management committee (1993-95) of the Consortium of Human Sciences Societies of Southern Africa (CoHSSSA), the founder and first President (1991-95) of the African Studies Association of South Africa (ASASA), and held visiting professor and research fellowships at African studies centres in Bordeaux (France, 1991 and 1994), Leiden (The Netherlands, 1996), and Mumbai (India, 1998).
He was a Council Member of the South African Political Studies Association (SAPSA) from 1983 to 1989, served on the National Executive Council of SAIIA from 1971 to 1995 and was, for many years, a member of the African Studies Association of the UK (ASAUK), of the Royal African Society (RAS), and of the African Studies Association (ASA) in the US. He is an Associate Consultant to S.K.B. Asante International Consultancy Services, Accra, Ghana; a Lister Member of the African Civilian Standby Roster for Humanitarian and Peace-Building Missions (AFDEM), Bulawayo, Zimbabwe; and the holder of a Certificate on Election Observation from the Pretoria Good Governance Academy, Centre for Human Rights, University of Pretoria.
Since July 1999 he runs a political and economic risk analysis unit, Africa Consultancy & Research (Africore), as well as Africore Editing Services, a unit that does editing work for mainly academic clients. For a decade (1995-2005) he served as Vice-Chairman of the International African Institute (IAI) based in London. From August 2010 to June 2011 he was the Nelson Mandela Chair Professor in the Centre for African Studies, School of International Studies, Jawaharlal Nehru University, New Delhi, India, and also served (2010-2013) as Co-Editor of Africa Review (the academic journal of the African Studies Association of India -- ASA India) and Consulting Editor of Diaspora Studies (the academic journal of the Organisation for Diaspora Initiatives -- ODI), both based in New Delhi. In August 2012 he was appointed Senior Research Fellow in the Department of Politics and Governance at the University of Johannesburg, and since March 2013 he is also a Research Associate in the Department of Political Studies and Governance, University of the Free State, Bloemfontein. From 2013 to 2016, he was involved with what was initially Higher Education South Africa (HESA), now Universities South Africa (USAf), serving as editing consultant for their in-house, quarterly electronic and ad hoc, printed publications. Since September 2014 he has been working as a classifier at the Film and Publication Board (FPB) in Centurion, and in 2016 he was appointed to the Academic Council, Higher Certificate Administration at the Centurion Academy, Centurion.
Dr Venter edits post-graduate dissertations, doctoral theses, and articles for publication in academic journals. To mention just two:
MDip Dissertation in International Relations (Diplomacy) in the Department of Political Sciences, University of Pretoria on Prioritising Diplomacy as an Instrument of the United States' Foreign Policy in the Aftermath of the 'War on Terror' by Khaya Sishuba.
DPhil Thesis in International Relations in the Department of Political Sciences, University of Pretoria on Humanitarian Intervention in Crisis Situations by Patrick Dzimiri.
In addition, he has done editing and translation work on film scripts and production notes for a film studio, as well as the re-writing and editing of a full-length book text.
In a career spanning more than four decades, Dr Venter had the opportunity to fine-tune and hone his analytical skills. He also developed good facilitation and people-management skills, being employed in senior institutional management and programme-management positions. In many academically-orientated professional societies and community-based associations he served at the governing level (board, council, executive committee). As a researcher, he worked mainly in the fields of political science and international relations and built up a high level of expertise in African area studies, in the process developing excellent report-writing and editing skills. He has written numerous scholarly articles and book contributions, the more important ones since 2000 being:
'India and Africa: Maritime Security and India's Strategic Interests in the Western Indian Ocean', in Kaarsholm, Preben, Ramos, Manuel & Walker, Iain (eds). Fluid Networks and Hegemonic Powers in the Western Indian Ocean (pp 131-167 -- e-bookIS), Lisbon: CEI-IUL (Centro de Estudos Internaçionais-Instituto Universitário de Lisboa), 2017.
'Girardin's "Ethical Hexagon": Democratic Governance and the Role of Ethics in Politics and Public Service', in Haque, Shamsul, Shyaka, Anastase & Mudacumura, Gedeon (eds). Democratizing Public Governance in Developing Nations (pp 84-108), London: Routledge, 2017.
'Tackling Corruption in Politics and Public Service: Instruments to Enhance Integrity in Governance', in Davis, Brenda (ed). Corruption: Political, Economic and Social Issues (pp 61-91), Hauppauge (NY): Nova Science Publishers, 2016.
'The Imperatives of Democracy and Governance in the Fight against Corruption in Africa: A South African Perspective', in Mudacumura, Gedeon & Morçöl, Göktuğ (eds). Challenges to Democratic Governance in Developing Countries (pp 247-263), Cham (Switzerland): Springer International Publishing, 2014.
'Some Trends in India-Africa Relations: Towards a Lasting Parternship', in Biswas, Aparajita (ed). India-Africa Enduring Partnership: Emerging Areas of Co-operation (pp 45-63), New Delhi: Gyan Publishing House, 2013.
'From BRIC to BRICS and "Bric-a-Brac"?: The Danger of Overstretch', in The Diplomatist, vol III, no 4, April 2011: 14-17.
'Africa in the Twenty-First Century: The Imperatives of Democracy, Governance and Leadership', Africa Review, vol 2, no 1, January-June 2010: 15-39
'What Role for Nepad, Peer Review, and the CSSDCA? The Centrality of Liberal Democracy and Good Governance for an African Renewal', in Sheth, Vanraj S (ed). India-Africa Relations: Emerging Policy and Development Perspectives, (pp 119-141), Delhi: Academic Excellence Publishers, 2007.
Elections and Electoral Systems in Emerging Democracies: The Case for Electoral System Re-Design in Malawi (Unpublished paper, presented at the Malawi Constitutional Review Conference, Lilongwe, 28 to 31 March 2006 – 38 pages).
Malawi: Two Scenarios for a Mixed-Member Proportional (MMP) Electoral System -- Comments on Selected Aspects of the Electoral Systems (Unpublished paper; prepared subsequent to the Malawi Constitutional Review Conference, Lilongwe, 28 to 31 March 2006 – 22 pages).
'The Indian Ocean Rim Association for Regional Co-operation: Reality or Imagery?', in Sheth, Vanraj S (ed). Indian Ocean Region: Conflict and Co-operation (pp 98-131), Mumbai: Allied Publishers, 2004.
Democracy, Governance, and Leadership: Towards an African Renewal, Otto Krause Memorial Fund Occasional Papers Series no 1 -- 60 pages, Johannesburg: Centre for Good Governance, Rand Afrikaans University, April 2003.
'Multiparty Politics and Elections in Southern Africa: Realities and Imageries', in Salih, M A Mohamed (ed). African Democracies and African Politics: Evolution, Institutionalisation, and Governance (pp 319-347), London and Sterling (Virginia): Pluto Press, 2003.
'Democracy and Multiparty Politics in Africa: Recent Elections in Zambia, Zimbabwe, and Lesotho'. Eastern Africa Social Science Research Review, vol 19, no 1, January 2003: 1-39.
'South African Foreign Policy Decision-Making in the African Context', in Khadiagala, Gilbert M & Lyons, Terrence (eds). African Foreign Policies: Power and Process, SAIS African Studies Library Series (pp 159-183), Boulder (Colorado): Lynne Rienner Publishers, 2001.
'Constitution-Making in Africa: Political and Theoretical Challenges' (co-authored with Goran Hyden), in Hyden, Goran & Venter, Denis (eds). Constitution-Making and Democratisation in Africa (pp 1-24), Pretoria: Africa Institute of South Africa, 2001.
'Regional Security in Southern Africa', in Jinadu, L Adele (ed). The Political Economy of Peace and Security in Africa: Ethno-Cultural and Economic Perspectives (pp 179-227), Harare: AAPS Books, 2000.
'South Africa and Southern Africa: Toward the Institutionalisation of Regional Security', in Brauer, Jürgen & Hartley, Keith (eds). The Economics of Regional Security: NATO, the Mediterranean, and Southern Africa (pp 265-297), Amsterdam: Harwood Academic Publishers, 2000.